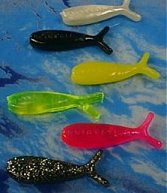 Home
Ready To Go Lures
Make Your Own
Clothing & Accessories
Place An Order Now
Dealer Information
Tips & Tales
More Tips & Tales From


Contact Us


For More Tackle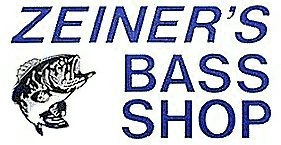 Make Your Own Lures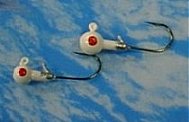 Swim Tail® Heads - Available in 1/16 oz and 1/8 oz these heads are high quality American made and powder painted with red eyes.
$2.49 pack of 10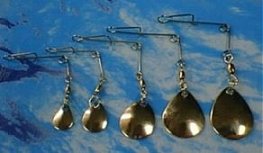 Jig Spinners - Available in five sizes and nickle, gold, flourescent red, flourescent orange and flourescent chartreuse colors.
$2.99 pack of 10 and up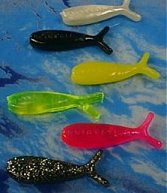 Swim Tail® Bodies - Available in six fish catching colors and two sizes.
$3.49 pack of 20 small

$3.99 pack of 20 medium
Place
An Order Now